Choose from our four categories for independent, online professional development, or intensive specific software product training. Click on an image below for the learning option that best suits your requirements.

HYDROCourses offers marine professionals a number on-demand online courses to help advance their careers in a variety of topics for propulsion system design and production with more being added. Each completed course can earn a certificate and accreditation. If you're looking to increase your knowledge in a variety of topics, select HYDROCourses.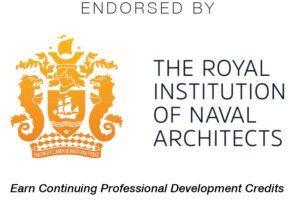 Are you already a HydroComp user who is looking for additional insight on how to best utilize your software product?
It is vital to your business to stay ahead with the latest technical advances. Learning how to best use technical software is necessary to be efficient at delivering accurate results for your clients.
Tutorials and assessments are available for NavCad, PropElements, PropCad, and PropExpert.
See What Others Are Saying
"HydroCourses are

focused

and presented in an

easily-accessible

manner. The engaging lessons allow me to supplement my knowledge or

learn something new

in a

short period of time

."
"No road is long with a good company, therefore, HYDROCourses, help us

understand difficult propulsion concepts with a brilliant simplicity

, their Course + Software offer a

priceless value

to develop any marine propulsion project with introducing basic information."
"Thank you for developing and launching your online courses. I have completed 3 courses and have found them

educational, engaging and spot on

for what is needed in the propeller repair industry. Expanding one's knowledge base and backing that knowledge up with continuing education is

key to business

success and customer credibility

. Since we began our relationship in 2003, AccuTech Marine Propeller's success can be directly attributed to the use of your products and the training that Don and your staff have provided. Your online courses will help us to better serve our customers and the industry and

will be a requirement for our staff

. Again, thank you for all that you do for our industry and looking forward to new course offerings."